Sri Naga Sai Mandir
Maha Kumbhabhishekam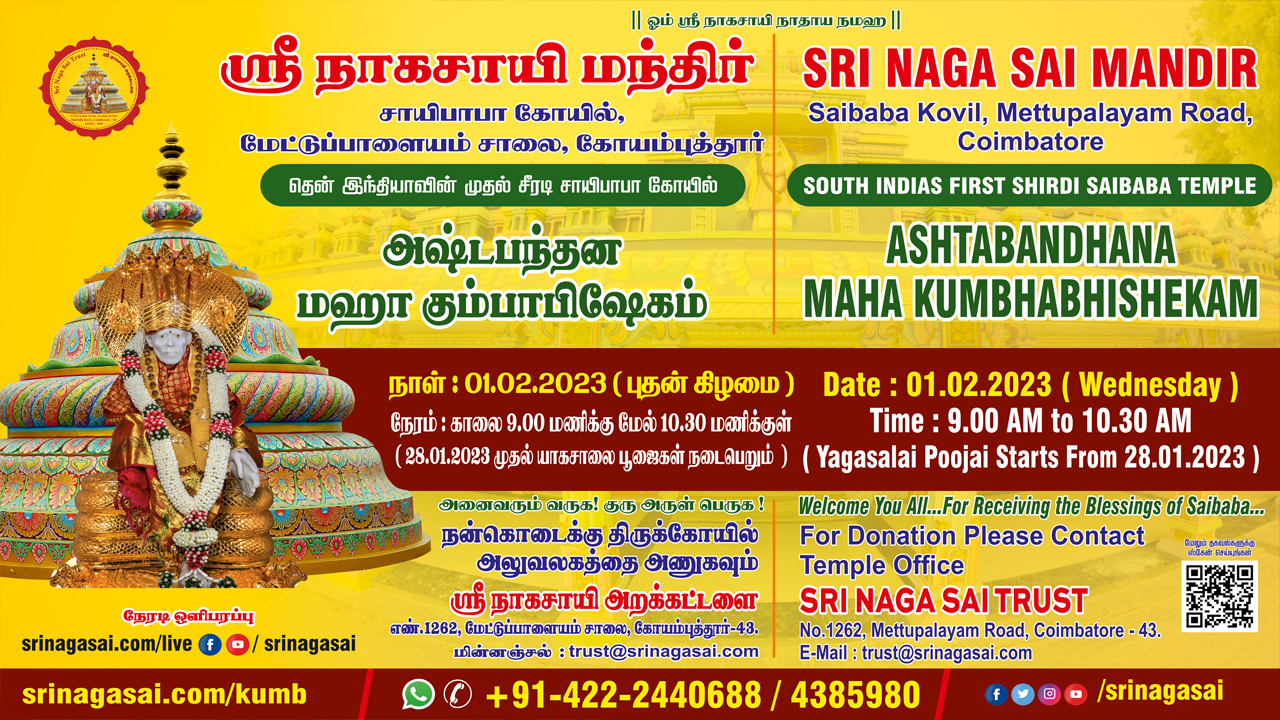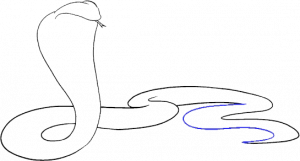 Donate for Kumbabishekam
thirupani work.
Sri Naga Sai Mandir along with Puthu Kovil Ashtabandhana Maha Kumbhabhishekam thirupani work is in progress, devotees donating for thirupani work contact Temple office or Online.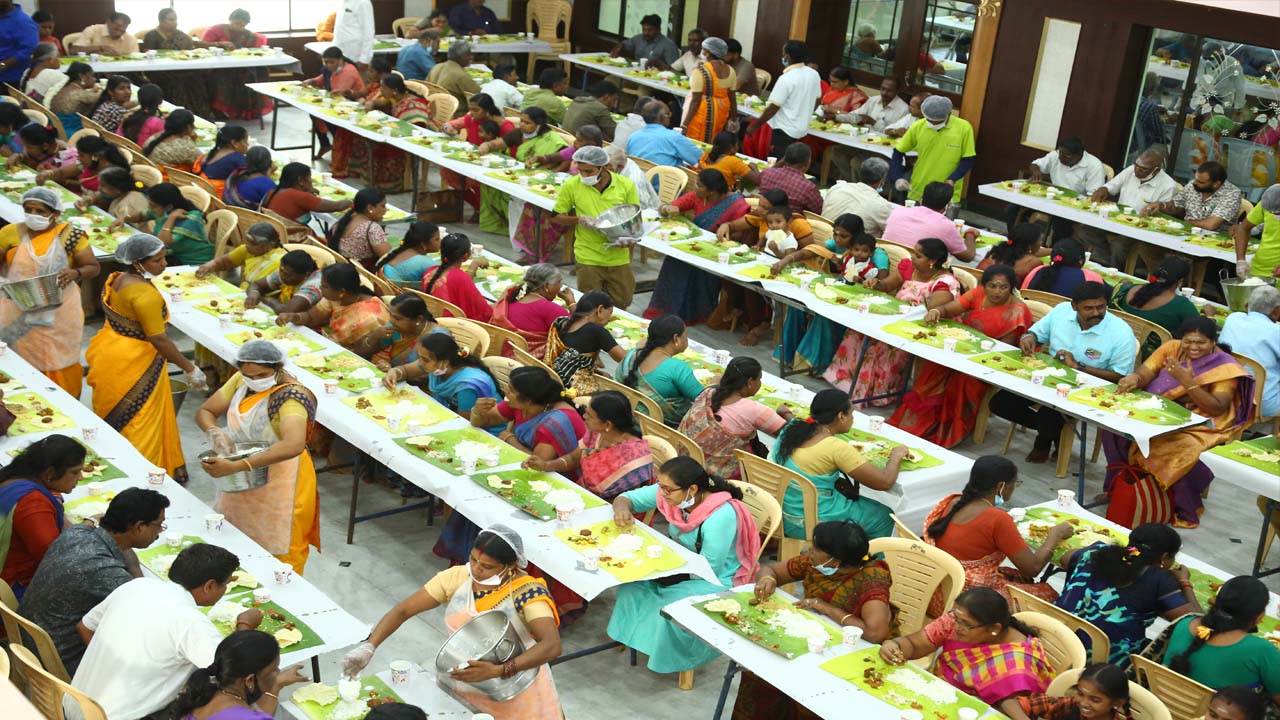 Donate For Maha Annadhadam
Maha Annadanam is offered to the hundreds of thousands of devotees who attend the event at the Sri Naga Sai Mandir. opportunity to contribute towards the Annadanam.